10/16/2008
¡MÁS IMÁGENES DEL DÍA DE LA MUJER MARAVILLA III!
Arte de Nick Sung
Sí. Aún hay muchas más imágenes. Y estas son otras que me han gustado mucho.
Las interpretaciones de Diana, la Mujer Maravilla, son tan variadas y hablan mucho de la forma en que ven al personaje o con algo de humor. Creo que entre mis favoritas está la de arriba y, claro, al ser fan de los Simpson esta que sigue. Son simplemente fabulosas.
Recuerden que la subasta de arte y el dinero recolectado va para ayudar a refugios de mujeres y niños maltratados. Una noble causa apoyada por la Mujer Maravilla.
MORE WONDER WOMAN DAY III ART
Yes, there's still many more. And here are some of the ones I've liked the most.
Diana's interpretations are so diverse and, in my opinion, that talks about the different ways she is seen by people. Or there's a humoristic way to these pictures too. I guess that among my favorite ones are the one over this post and the one below. Yeah, I love the Simpsons and seeing Wonder Woman take on Radioactive Man is priceless.
We must remember that the auction of all these images goes to help women and children living in shelters because of domestic violence. A lovely cause that has all of Wonder Woman's support.
Arte de Bill Morrison
Arte de Cat Staggs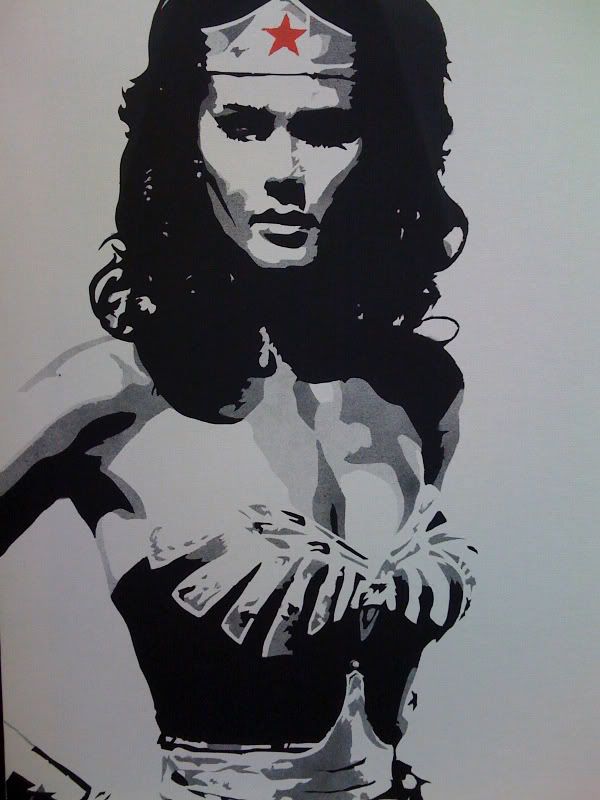 Arte de Knate Carter
Y finalmente, arte de Ray Caspio & Kevenn Smith